One of my long term tasks is to put in date order the very many photographs that have been taken over the years of Windsor Castle from the Brocas.
One of the earliest has to be the one below:
where the Curfew Tower roofline is definitely pre-1863.
Then there is this one which I have used in several posts as it shows fairly clearly the housing around Bier Lane (River Street)
A little later, though not much, is this one: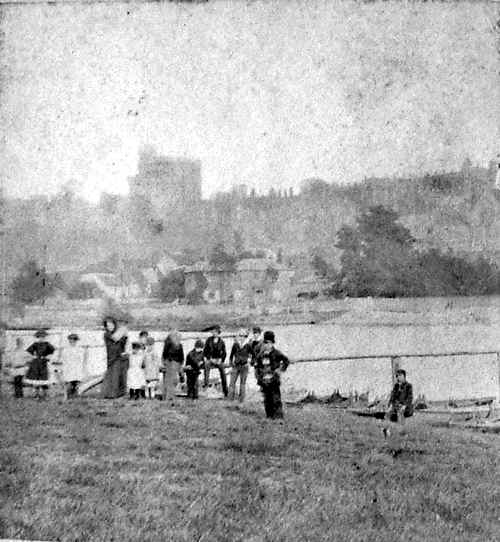 So as the decades advance we come to this one:
The ferryman is mid-stream with his punt and a lady (I guess!) with an umbrella - perhaps a gamp. But what is most interesting is the large, white structure on the far bank. It is constructed on a barge of some sort, I am sure, and other views show it in other positions. There is a smaller houseboat affair moored alongside. At first glance the structure could be a raised viewing platform for the boat races on the river which used to form part of Eton College's Founder Day celebrations on June 4th.
This will necessarily be a long thread - there are dozens of views to include and discuss.