This thread features interesting views of Windsor and nearby, as either postcards, photographic prints, engravings or Victorian lantern slides, selected for a variety of reasons. Select the highest page number to view the latest additions and comments. Please note these scanned images are privately owned and the RWWS has been given permission to use them on this forum. Please contact the RWWS for permission to use elsewhere.
__________________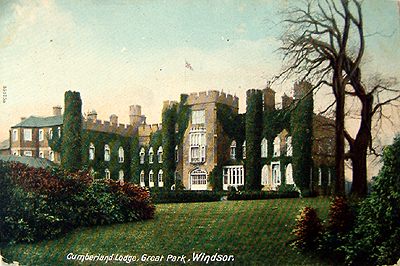 The image above is of Cumberland Lodge, Windsor Great Park, and dates from the early 1900s. It is postmarked August 16th 1909 but could well have been taken several years beforehand. This particular card is very rare and is valued at around 24-28 (2004 prices).
The post card publisher was Frances Frith, a famous postcard publisher of the day. The Frances Frith collection comprises over 60,000 views of 2000 towns and villages in Britain between 1860 and 1940.
The colouring on these early cards is added by hand and cannot be relied on to be accurate. See below where we have included a view of Windsor Castle where the curtain wall between the Curfew Tower (The Guard Room) and the drum towers is actually tinted red as if it were brick!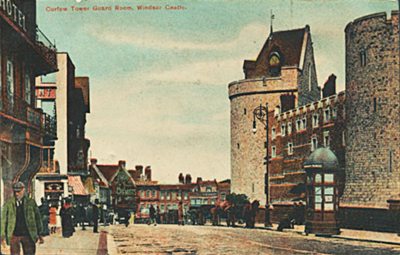 Other rare and not so rare cards will be featured here from time to time.