This thread looks at several of the boats used by the Sea Cadets on the Windsor reach over the years. 
______________________________________________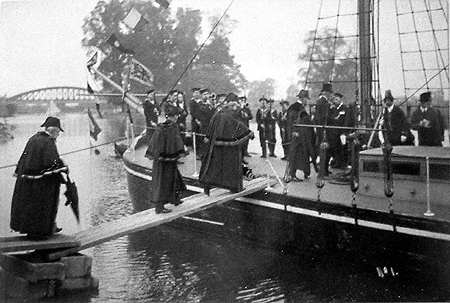 The picture above, plus one other of the event, is featured in our promenade article
here
.
Given that the barge features in a number of photographs from the early 1900s, what was the barge? What was she used for?
My guess it was for the Sea Cadets but it would be nice to learn some more.