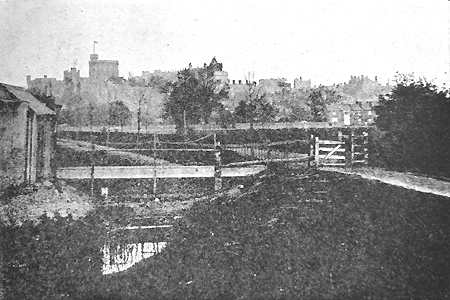 The above image, taken from a rather poorly printed Edwardian postcard, reveals a little more of Windsor's riverside before the construction of the embankment which became Barry Avenue around 1900. This image probably dates from c. 1890 although not published in this series of postcards until perhaps ten years later. As is common even now, postcard publishers would purchase images from different photographers' archives to sell under their own imprint. This explains the discrepancy between the date of the photo and the date of printing.
Our article about the development of the Promenade is available here:
The Development of the Prom at Windsor
.